Beef Liver, Heart & Tongue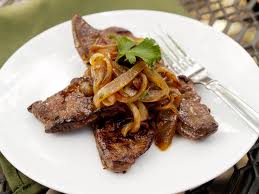 Packages of sliced beef liver. Great source of nutrition for your body.
Experts recommend eating liver once a week to maintain your own body's healthy liver.
Hearts from our grass-fed beef.
Tongues make a great treat. Either for you or your pet!
Lots of recipes for these under-appreciated meats.
1 Beef Heart | Approx 1.5 pound @ $3.99/pound = $5.99
1 Beef Tongue | Approx 1.1 pound @ $3.99/pound = $4.39