Sirloin Steak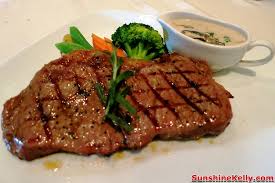 1 " thick steaks. A great choice for grilling or broiling
Use dry heat method of cooking. Slice against grain of meat for best tenderness
Naturally lean steak cut from the center of the Sirloin area on a beef.
Always bring your meat to room temperature(about 1/2 hour) before cooking. Placing a cold piece of meat on a hot surface will almost always cause the meat to become tough.
| | |
| --- | --- |
| 1 sirloin steak | Approx 1.2 pounds @ $13.99/pounds = $16.79 | Out of Stock |