Meet the Brown's
Todd & Annette: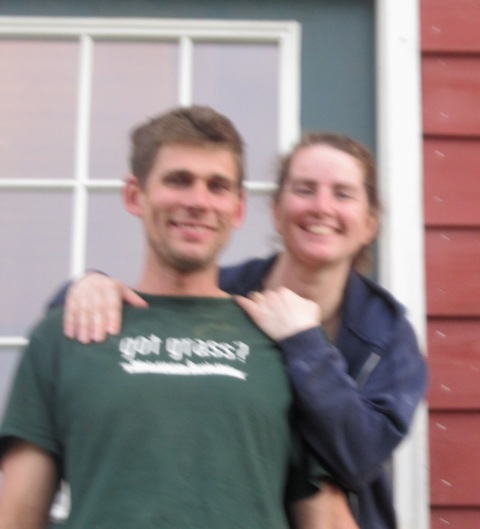 We started this farm because we love animals and the outdoors. With our growing family we felt it was important to feed them right. To make certain we knew where our food came from and how it was raised, we decided to grow what we could and get as much locally produced foods as we can. Our mission now is to supply this fantastic product to our customers.

We would love any comments or questions you have for us. Please email us at annette@farmerbrownvt.com .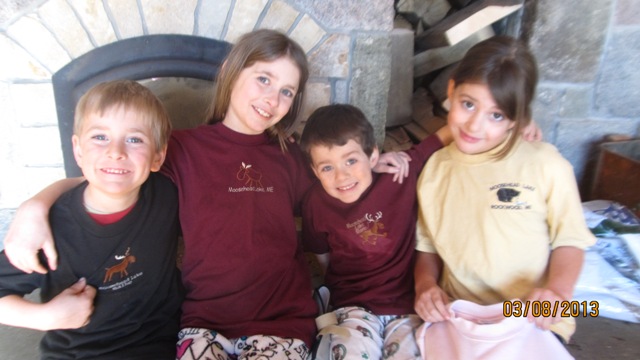 Elizabeth:
Our oldest daughter. At age 13, she is becoming a young lady with a mind of her own and a great help around the house. She loves our name "Farmer Brown". She said, "we're farmers and our name is Brown." She also thinks we're lucky to live on a farm and wishes more people had that opportunity. She loves creating signs and other artwork. She plays the violin and piano. She is also experimenting with cooking and sports.

Katrina:
Our Second oldest. At 12 years old she is also becoming a great help.  She likes helping get dinner together and occasionally helping in the garden;) She is loving learning how to ski. She is also into sports and has started playing the flute. She loves the outdoors and helping us take care of the animals.
Jonathan:
Our oldest son. At 10 years old he has already decided his future. He wants to be a farmer and live down the road from our farm. He loves working with Dad. He also loves cooking with Mom, maybe because he enjoys eating what he makes. He just started really enjoying sports in school as well as the trombone and anything outside.

Todd:
Our youngest. At 8 years old he wants to be doing whatever we are doing. He is always trying to keep up with his older siblings.  He loves helping with the animals or anything else we are doing. He enjoys tae kwon do and tap dance.