This is the ordering website for Farmer Brown in northern Vermont. We are a small farm making it easy for families to prepare
good-for-you foods

at home. And

we deliver

...
← Browse by product category from the box on the left
Not ready to order? Be sure to Join Our Newsletter so we can let you know about farm events, news & specials!

Our farm sits on a beautiful hilltop farm in Caledonia Country, VT, about 30 miles from the Canadian border. With our four children, we live and raise our animals in harmony with nature.  The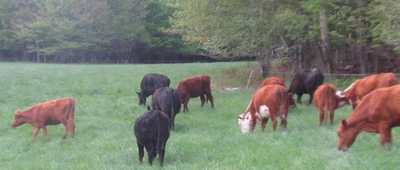 vast majority are bred and raised on the farm, assuring quality control from breeding through processing.  Our practices, along with fresh air, sunshine, and healthful forages, allow them to thrive. In every way, we attempt to mimic nature. 
We offer healthy, wholesome products, from animals humanely raised without growth hormones or antibiotics.  Our pasture grazing system is ideal for the animals and the environment.  Our animals live naturally on our pastures, grazing the forages growing in our fields. In the summer, we harvest the excess growth and feed it as hay in the winter.  The animal wastes return to the land and become nutrients for the next grass cycle.  That's how it should be.
Volume Discounts
For all meat orders over 10 pounds, we provide a 5% discount.  For 20 pounds or more, a 10% discount applies.  You can mix and match meat products in any way that you want.  You will not see the discount in placing the order, but we will make a price adjustment when we finalize the order.  It will show on your final invoice.   (You can remind us by adding a discount comment when you place the order...)


Farm Pickup
You can order from our inventory at any time if you want to come to the farm to pickup your order.  Just place your order and we'll contact you to arrange a pickup time.  
Neighborhood Delivery
If you live or work in one of our delivery neighborhoods and want us to deliver your order, you must order when the "ordering window" is open for your neighborhood.  You can see the schedule by clicking the Delivery Options link above.  And the Ordering Details page,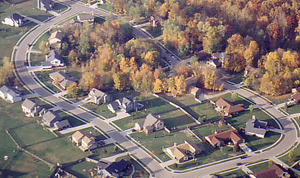 under the Additional Information link explains how our Neighborhood Delivery system works. 
     Note: We travel down to Burlington every few weeks.  If you live or work near our travel path, we may be able to meet you along the way to get orders to you.  Feel free to contact us.
Product Availability
To see the products we have available at this moment, simply click on any product categories to the left.  Quantities are limited to what you see.  As orders are placed, the quantities go down instantly.  We update the inventory as new foods become available. 
There is no minimum order size.  You can order anything you see listed.
Naturally, our inventory is changing all the time, and our supply of certain cuts is limited by nature's design of animals.  They aren't all steaks and breasts!  We need to market all the parts, and everything we sell has healthy and tasty applications.  It's all in knowing what to do with them.
Note that many products are priced by weight, so the exact pricing will not be known until we select the actual items that will fulfill your order.  However, the shopping cart will show the approximate total cost for each item.  When the order is placed, you will receive an immediate confirmation email with a copy of your order, including the approximate pricing.
We Appreciate Your Business
We work hard to provide healthy, wholesome products to our customers in the region.  You won't find meat products like ours in your local grocery store.  Their meats are from an industrial farming system that abuses the environment, the animals, and ultimately, your health.  Our meats are raised in a way that's evnironmentally sustainable, truly humane, and naturally healthy. 
Please order from us in the knowledge that you are doing the right thing for your family, your region, and our small family business.  Let's build a better future together.